Split 'N' Merge is a File Split Tool that can be used to split large files to Parts of Desired Size.
The Generated File parts Can be Encrypted by means of a Password,so that the Unauthorised
use of your data is Prevented.You can Join the Non Encrypted Parts Easily by means of aBatch File.
The Auto File Part Finder Technique allows you to place the File parts at any location of your choice.
Split 'N' Merge Ensures high Data Integrity by Generating a BluePrint file for every file that is Split.
The user only needs to browse and select the Blueprint file when a file is to be joined.This Ensures
hassle free Joining.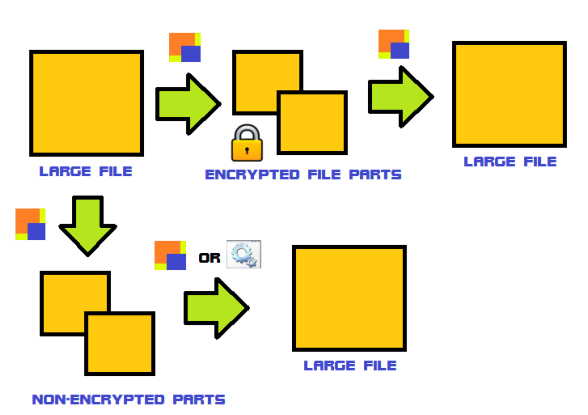 Screen Shot:Click to Enlarge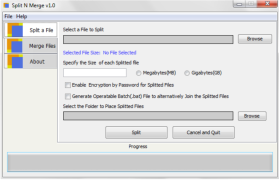 Split 'N' Merge
The Ultimate File Split Tool
Easily Split and Join Files
High
Security with Password Enabled Encryption
Light and Portable Only 435kb and no Installation Required.
Cross Platform Support.Available for Windows ,Linux and All Environments Supporting Java.
BluePrint file Generation for High Data Integrity
Auto File Part Finder Feature allows you to keep the File parts at any locations.
Generate a Light Batch File to Quickly Join Non Encrypted File Parts.












Special Offer:Now get Splt'N' Merge for Just 8$
You can Try Split 'N' Merge for free.If you like
you can buy it Now for the Special Introductory
Price of Just 8$
.